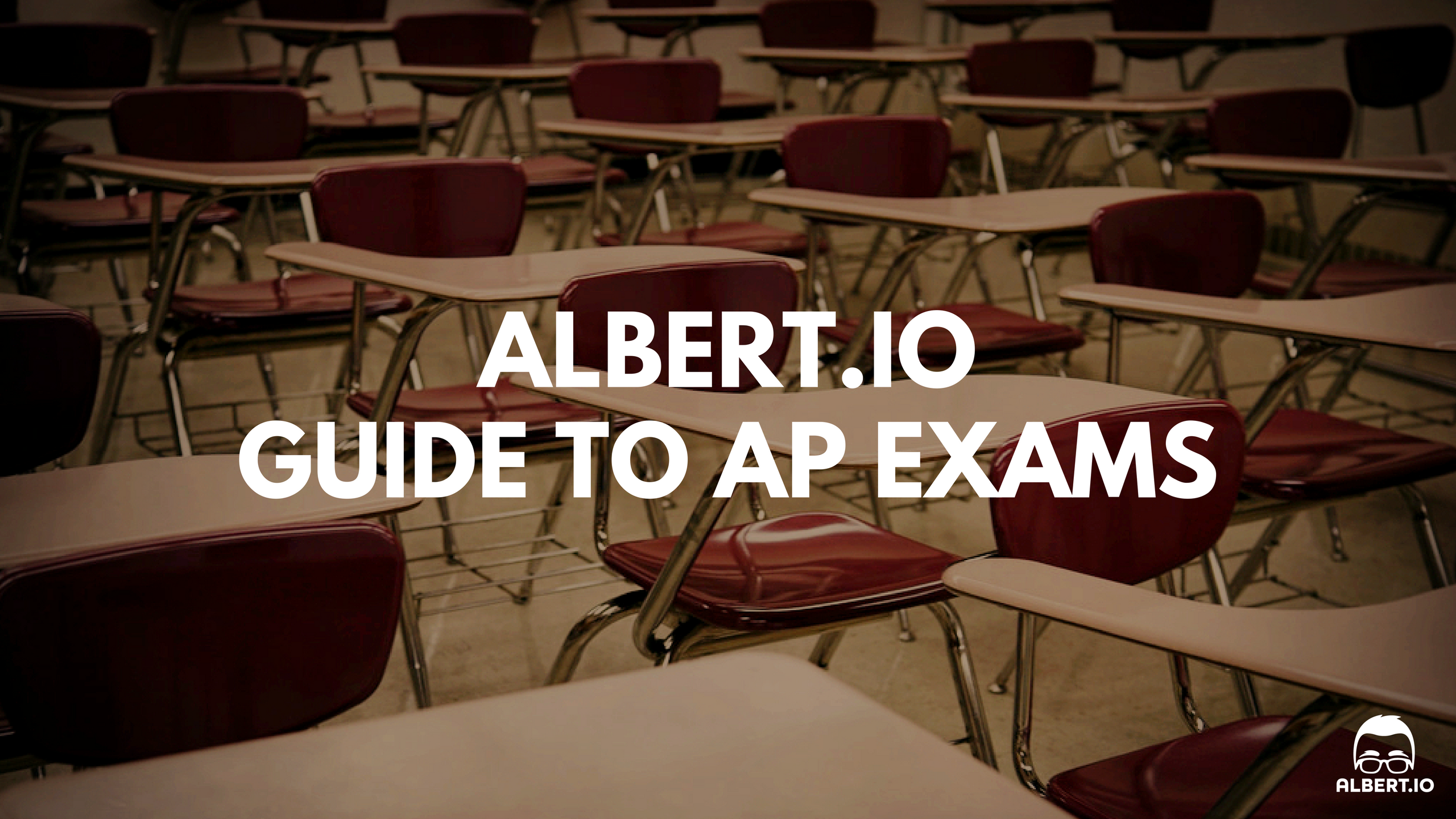 AP Exams: Start Here
Welcome!

Advanced Placement exams are a challenging but worthwhile way to explore an academic subject at an advanced level and even earn college credit while still in high school. AP courses look great on college applications, but they're also a wonderful opportunity to learn more about a new subject while simultaneously picking up critical thinking, writing, and problem-solving skills.
Here at ​Albert, we know that the AP journey can be overwhelming. From deciding which course to take, to maximizing every minute of prep time to earn a 5, to sending scores to your dream school, AP exams can be a lot to handle.
But we believe you're up for it. And we want to help. So we've put together this completely free, comprehensive guide to the AP exam process, including detailed resources for each of the AP subjects. Within this guide, you'll find advice for selecting your AP class, crash course reviews to help you master the exam material, tips for studying and tackling different question types, and instructions for reporting your scores to colleges and universities.
To get started on your journey to a 5, simply select your role below, so that we can guide you to the right place:
​