Let $Z$ be a standard normal random variable. How many of the following statements are true? You may use the standard normal probability table below where applicable.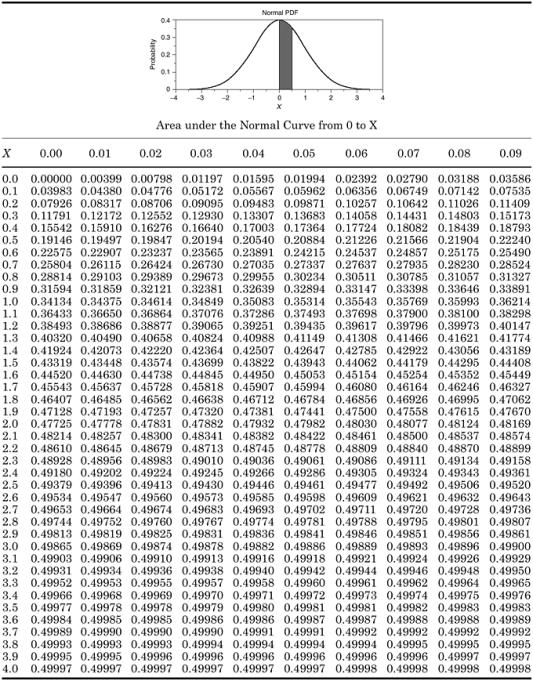 i. $P(Z<.43)=.16640$

ii. $P(Z>1.39)=.41774$

iii. $P(Z<-.5)=.19146$

iv. $P(.2< Z< .5)=.11220$

v. $P(Z<1)=P(X<5)$ where $X$ is a Normal random variable with mean$=4$ and variance$=1$.